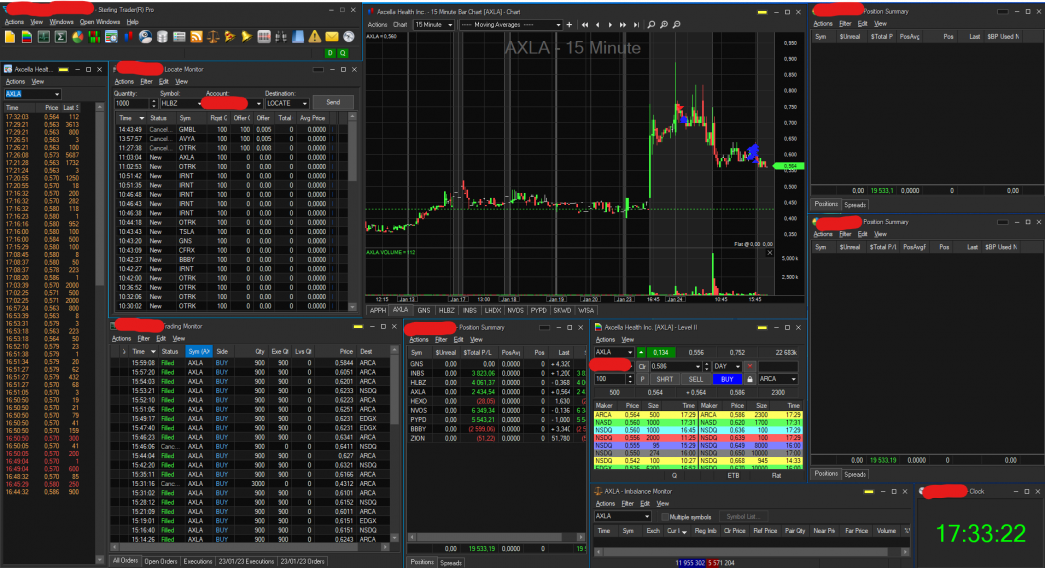 23 February 2023
Important knowledge about proptrading with Fondexx:
US stock market has a lot of legal forms of work. Most probably you've heard about a US stockbroker. For example, IB or Robinhood. Since 2000, most brokers propose online stock trading to retail and professional traders. The problem with brokers is their rules. US online stock brokers do not provide flexibility for real active day trading needs. 
For example, they have a PTD rule or they cut the leverage due to USA legal restrictions. But for a professional trader from Singapore or London, it is important to have the access to cheap extra buying power, at the moment of strategic necessity. In such cases, a prop firm supports day trading much better. 
What is prop trading firm in general?
Prop trading firm serves daytraders with the same services as us online stock brokers, but are less bound by the legislative rules. For example, if us stock broker cannot work with clients from China or India - a proptrading firm can. If us stock broker asks to deposit at least 25 000 usd, the prop shop can open the account with as much as 1000 usd and provide leverage on it. 
How to trade stocks without a deposit?
Moreover, a stock trading prop firm can provide not only extra leverage (we also call it buying power). If trader, investor, or portfolio manager proves their professionalism, a proptrading company can provide prop funding. Prop funding means that you will not need to deposit your money, or your risk capital. Risk capital will be provided by Fondexx. 
To receive the prop account, to get the prop trading job, you have several options at Fondexx:
send a trading statement for the last 3 months of your practice, describe your strategy, and pass the audition. 
learn a lot in the courses of Trading School, practice the strategy you've learned, and get the prop account if you are good
win the Annual Prop Contest. Every February Fondexx maintains a demo account contest, where traders from all over the world try to trade the best result. Winners get money prizes and proptrading jobs in Fondexx Prop1.
pass the Combine program. Follow the rule of the combine, get the earning target on a demo account with real-like execution, and get the prop funding, mentors, and cool online trading coworkers.
Fondexx provides the best stock trading platform for prop professionals
How? Because our demo accounts are supplied with real-time quotes, and the execution is maximally real-like - the trader can actually practice their strategies in actual conditions. 
Fondexx already arranged 6 huge trading contests. Fondexx support Combine - Prop Factory program to test traders' ability to earn money on demo accounts. To do that we settled on the best trading simulator based on the RT platform.
If your prop firm is trading stocks, you can fetch our software for your testing program. Your traders would be able to practice in a real-like environment, before getting into the market and risking your money.
In any case feel free to register at our website, try our support and consultancy, and decide if Fondexx prop is a good option for you.