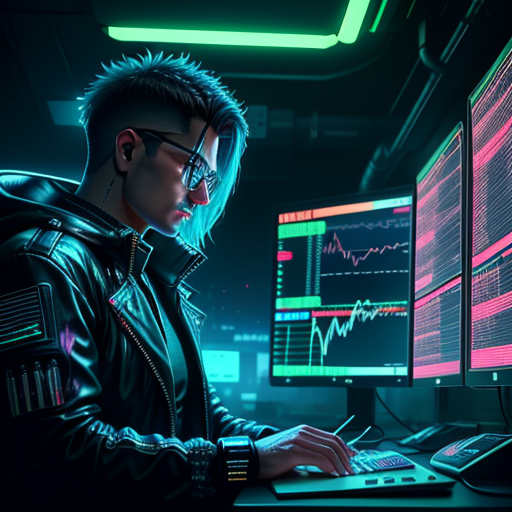 7 May 2023
Our business can only be successful if our clients and traders are successful. We expect them to share their experience and confidence, so more talented traders would know how to grow. But the more money the trader earns, the less attention they seek.  
Proptraders after the Fondexx Prop ontest 
It is always interesting to know what are the results of prop contest winners after they received the funded accounts. You can find more content about the prop below. 
Trader or the Qurter - Oleg refused to go public and receive the prize - iPhone 13. So we agreed to donate this money to help some good guys. 
Trader of the March - the same trader as in February. Also refused to provide additional info about his strategy. 
Image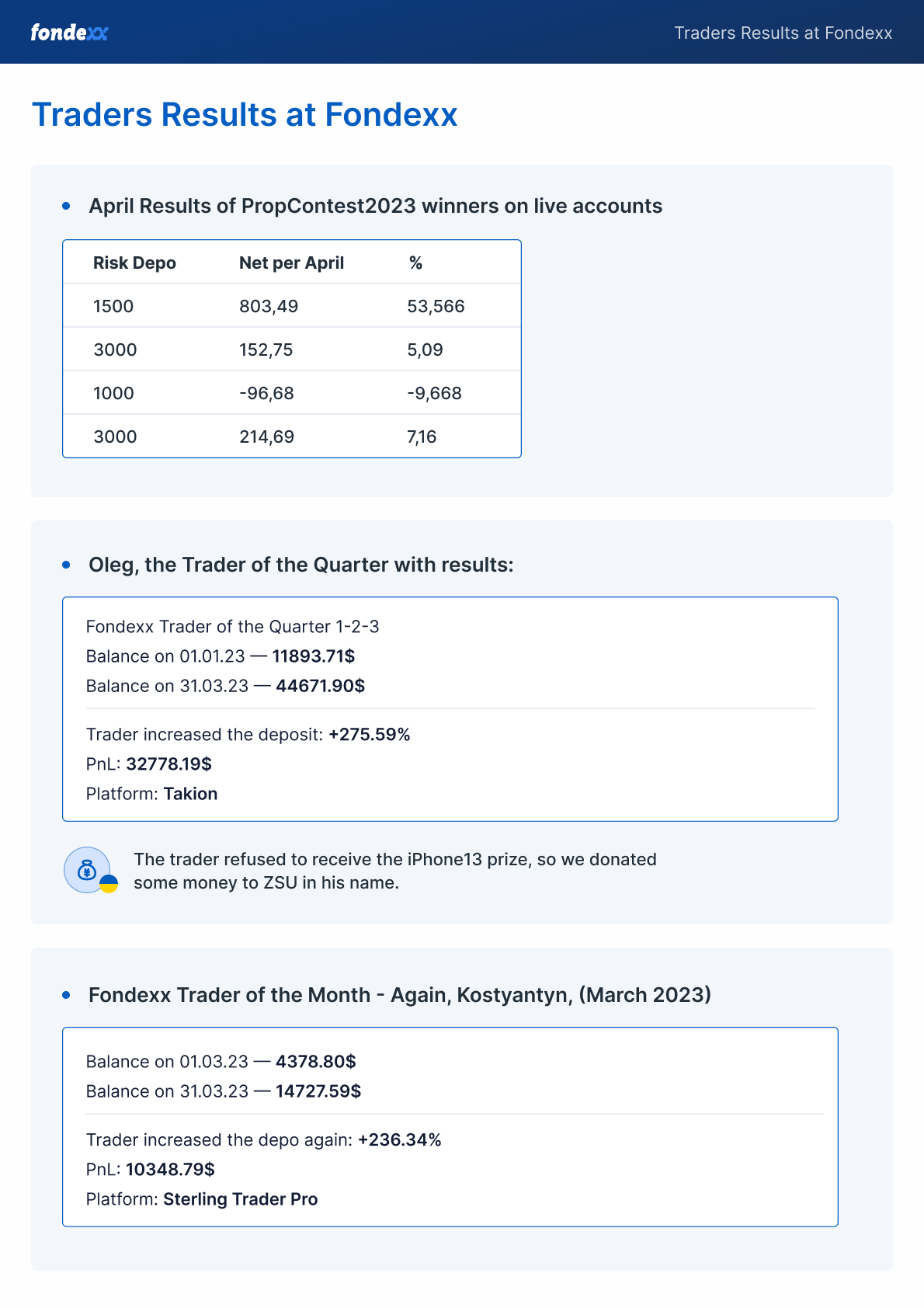 Trader of the April 2023
Here we have a short interview with a guy named Yuriy, who showed an amazing performance in April 2023. 
Image