Sterling Trader Pro
1
professional
trading platform
3
algorithmic
trading support
Intraday
A professional intraday trader needs execution speed. With Sterling Trader Pro, you will have a wide range of ECN systems and functionality to make effective trading decisions.
Portfolio
Sterling Trader Pro is suitable for investors and portfolio managers. In the terminal, you can track news, historical and fundamental data for each stock.
Pumps and Dumps
The platform gives the opportunity to order locates directly in the terminal. A separate Locate monitor allows you to view locate prices.
Imbalance monitor
For traders who track imbalances, the Sterling Trader Pro terminal provides such a window.
! This tool can help traders identify imbalances in the market, such as strong buying or selling pressure, which may indicate a potential trend.
main features of the platform
Image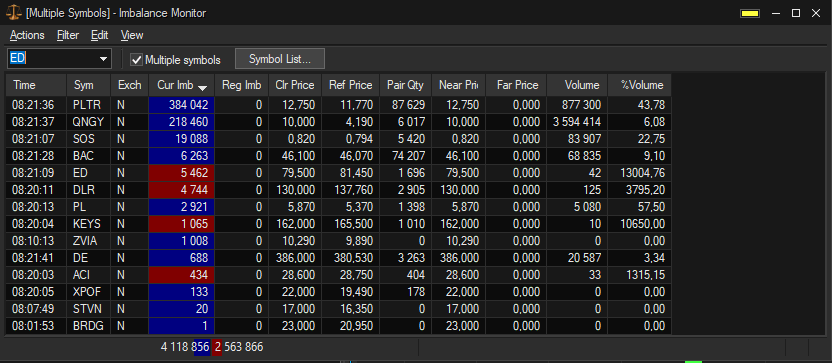 Locate Monitor
main features of the platform
A simplified and quick setup to order locates in the terminal. Allows you to order short on HTB stocks.
! Most HTB (Hard to borrow) stocks are available in the terminal. By setting the number of shares and ticker of the stock, you can find out the price of the locate. Data arrives promptly, without delay.
main features of the platform
Image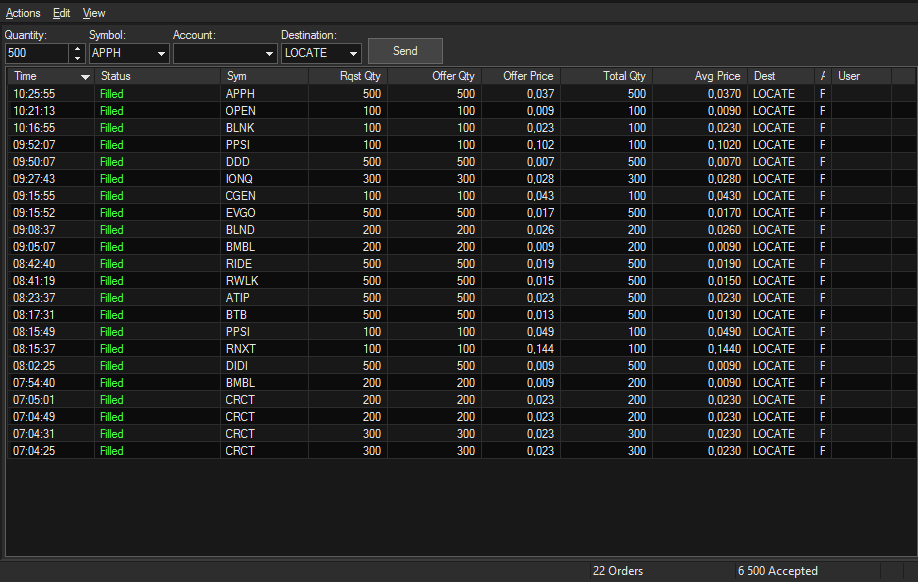 trading account
Sterling Trader Pro
Current Balance   
$ 6,756,20
Demo
Get to know the platform
Advantages of Sterling Trader Pro platform
Sterling Trader Pro is one of the most widely used platforms for large institutional investors and professional traders. The platform is famous for its high level of performance and speed of order execution, a large selection of ECN systems and wide functionality for making effective trading decisions.
How to get a Sterling Trader Pro demo account?
To open a Sterling Trader Pro demo account, you need to register on this page. You can request a demo either automatically in the trader's personal account, or with the help of our support service.

The demo account of the Sterling Trader Pro trading platform is free for 14 days. Delayed quotes (15 minutes) are delivered to the demo platform.
Other platforms and account types:
Takion
Commission
$ + ECN FEES per 100 shares
How to trade and invest in stocks?
6 modules will give you the necessary base